ANGELO & FRANCO BUFFALO MOZZARELLA 1 LB
When Angelo Tartaglia and Franco Russo moved to Los Angeles from Bagnoli Irpino, Italy, they brought with them the skills and knowledge to produce authentic Mozzarella right here in California.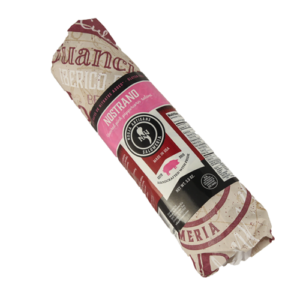 MEAT & CHEESE, SALAMI, SAUSAGE & DELI
This salami from Nduja Artisans is made with Berkshire pork, pink peppercorns wine and garlic.  Nostrano is a very unique tasting salami, initially starts with floral notes and works into a great pepper finish.